Buying Florida real estate is seen as desirable, profitable, and secure investment. Particularly for some international buyers having much higher property price in their local markets.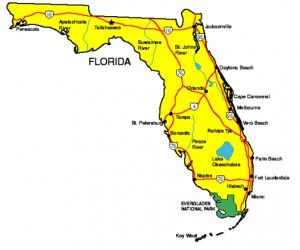 Florida has long been a popular retirement destination due to it's nice weather, relaxed lifestyle, and endless activities. And compare to many other retirement destination of the United States, real estate price in Florida is among the most affordable.
Florida is also one of the hottest vacation destination. Many people buy vacation home in Florida and enjoy their vacations here every year. There are many maintenance-free communities geared towards partial year residents in Florida.
For investors, Florida has growing population and increasing rent and increasing property value. Florida rental properties attract investors from all over the country and the world. In fact, some estimate says about 1/3 of the Florida real estate transactions involve people from out of state/country.